Interactive media installation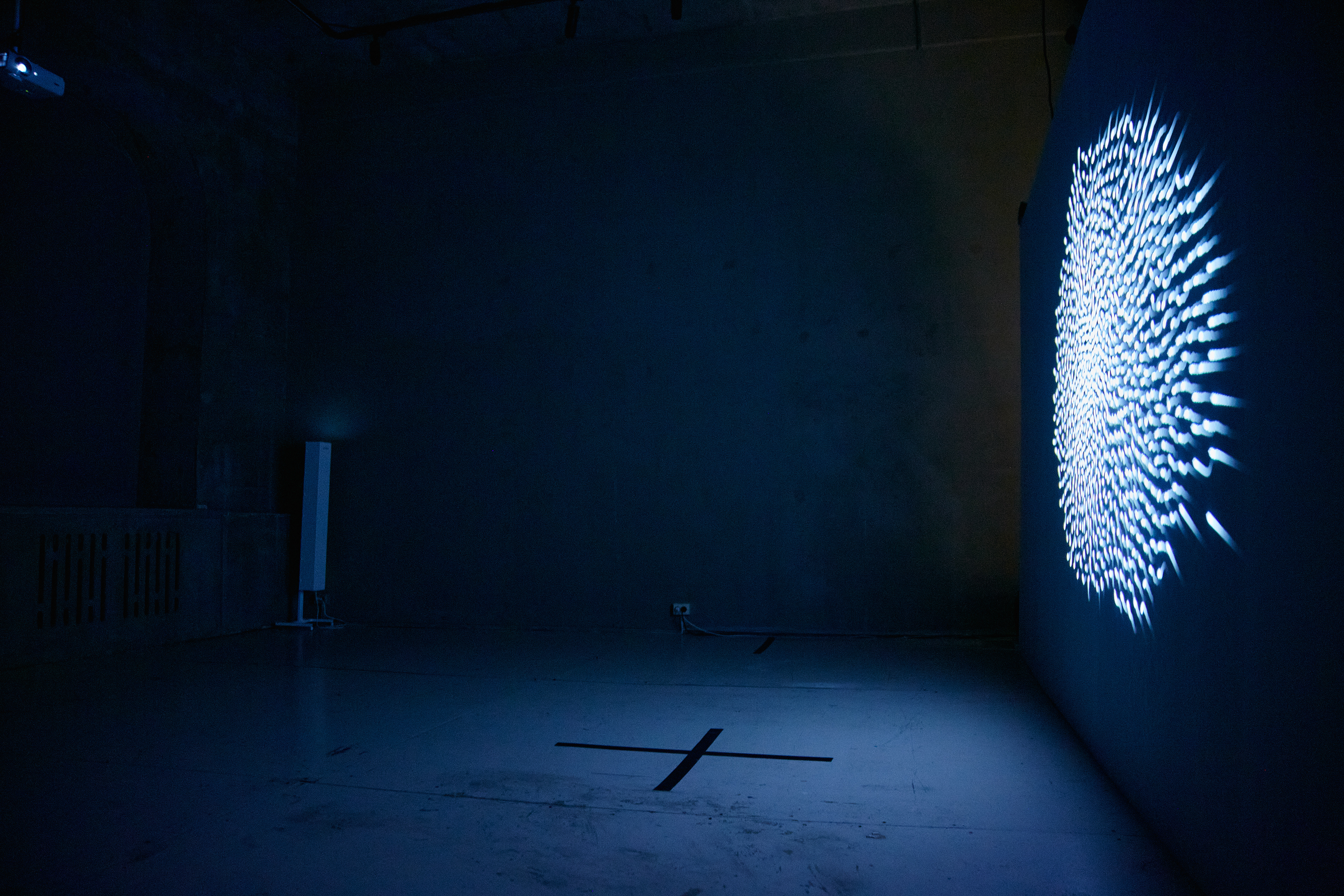 Kizhi Island and its surrounding landscape are a vivid example of the symbiosis between nature, humans and architecture. 
'Who is the creator?' is a virtual abstraction, a philosophical interpretation of the landscape, but is at the same time based on its physical properties and natural phenomena. The project describes how the natural forces gradually shape the island's environment in a gentle, yet persistent way. Observations of the island using digital technology (sound recordings and data from wind and bird migration) combined with a personal reading and feeling of the place create a soft touch of the landscape in the synthesized soundscape combined with visual algorithms.
In the installation, just as in the landscape itself, the visitor becomes part of the landscape and through interaction transforms this environment.
''Who is the creator?" (2020), is the interractive installation that was preparation for the collaborative project 'What Do Landscapes Say' (2019-2021) following the research in the Karelia region.
What Do Landscapes Say?' explores the ways in which art and critical artistic research might inform the development of diverse urban environments through looking at landscapes.  Whether we quantify and confine our environment in shaping it to our will, leave it to its natural processes, or flatten and exploit it to satisfy our needs, our approach to the landscape trickles down into the development of the cities we inhabit, the industries we work in, and the societies in which we live. (...) 
Through various media, Nomaos probes questions such as: Do the designs of specific public structures reinforce the socio-economic divide between large cities and the periphery? In what ways are 'natural' landscapes re-arranged to represent a certain identity?  Research collective Nomaos is a cross-disciplinary group of architects, artists, illustrators, designers, urbanists and writers who, in their individual practices or as part of their respective backgrounds, navigate disciplines as divergent as geology and sociology, mathematics and history. In their method of working, the encounter with the landscape is a form of collaboration – just as in artistic expression where disciplines, identities and idea meet and form a collaboration. Throughout a one-year research period, Nomaos sought out encounters with places both in Russia and the Netherlands. More on this project can be found on www.whatdolandscapessay.com
This project has been made possible with the support of the Creative Industries Fund NL / Stimuleringsfonds (Photo's by
Mitya Lyalin
)
Special thanks to Ilya Pereyaslavtsev