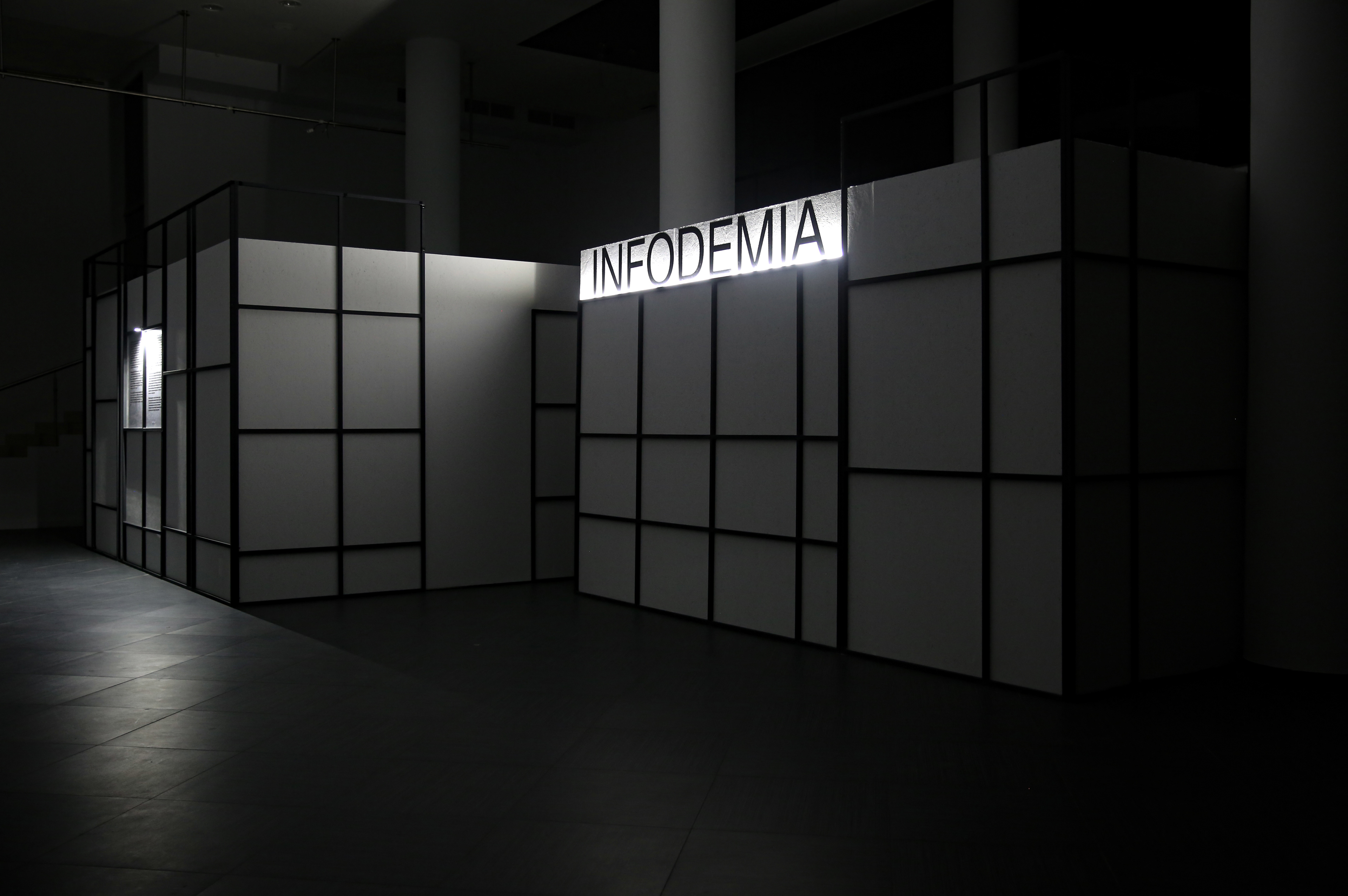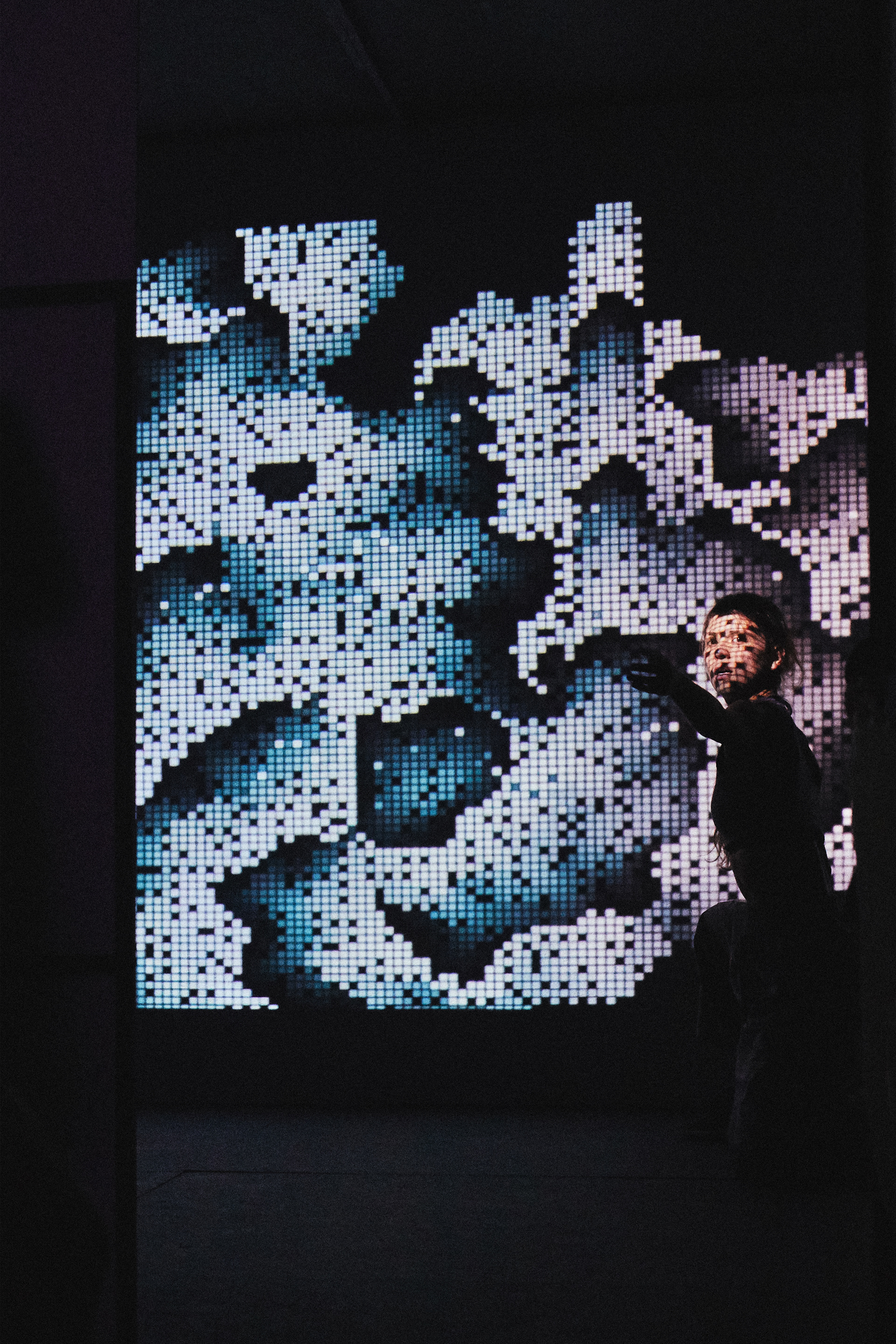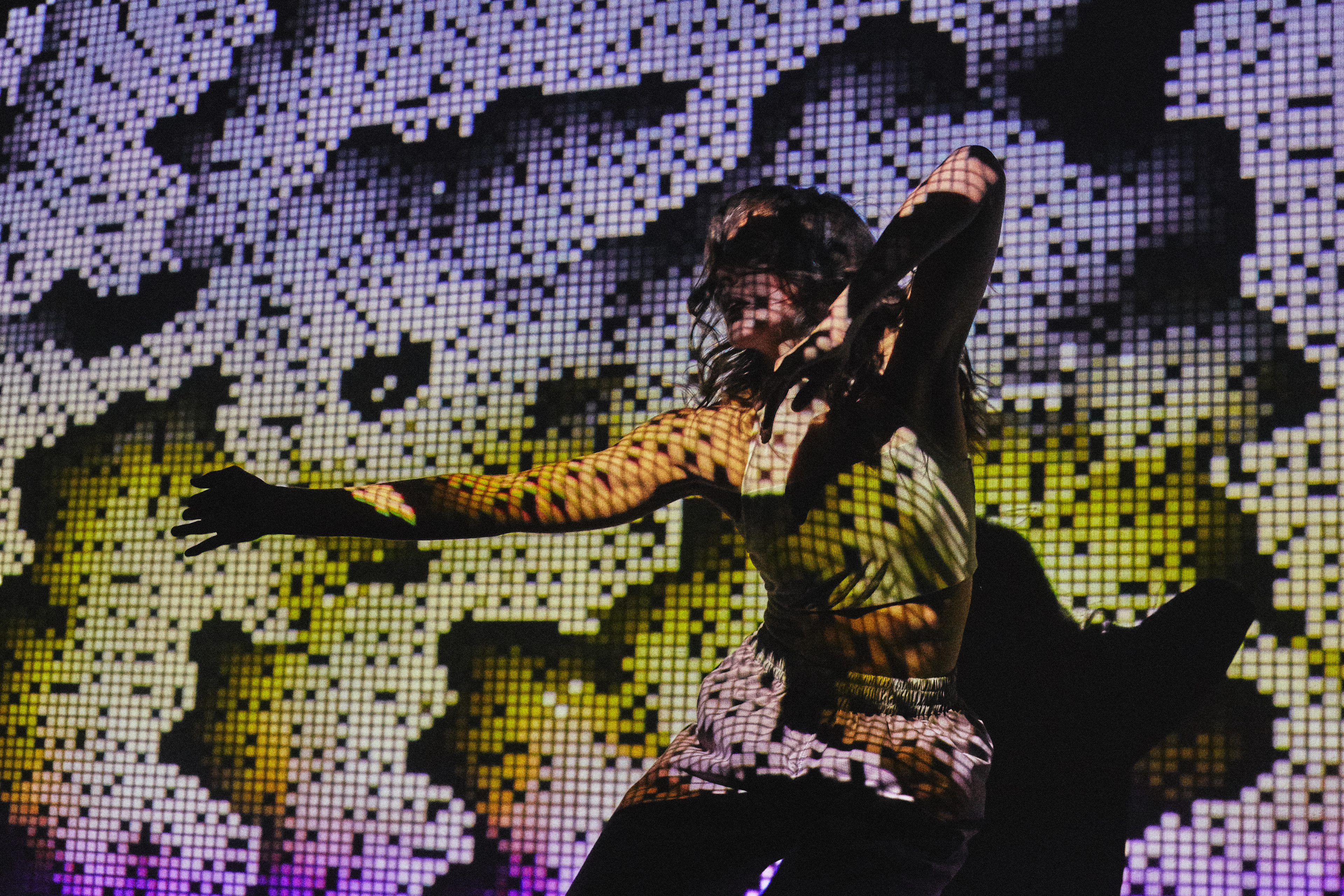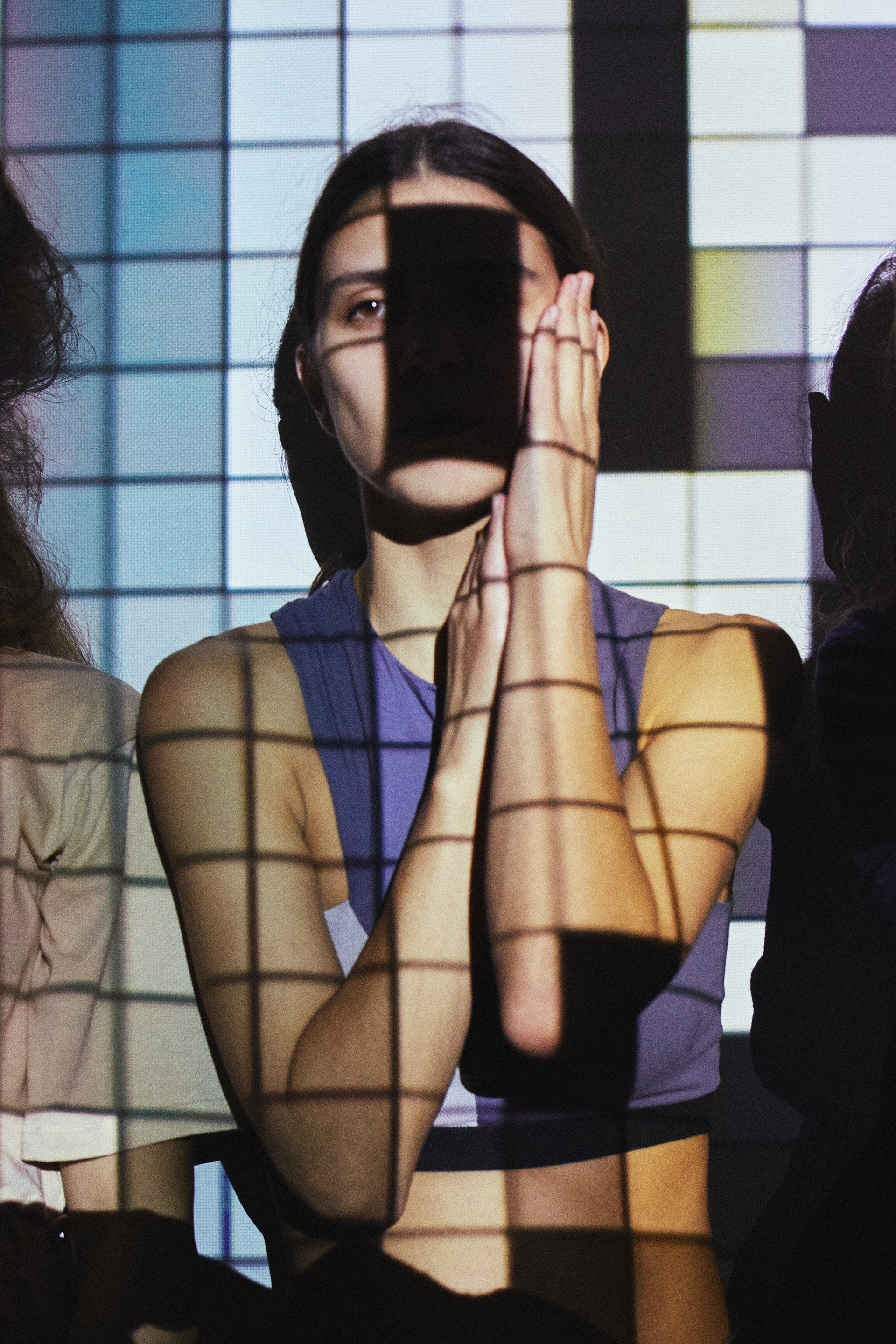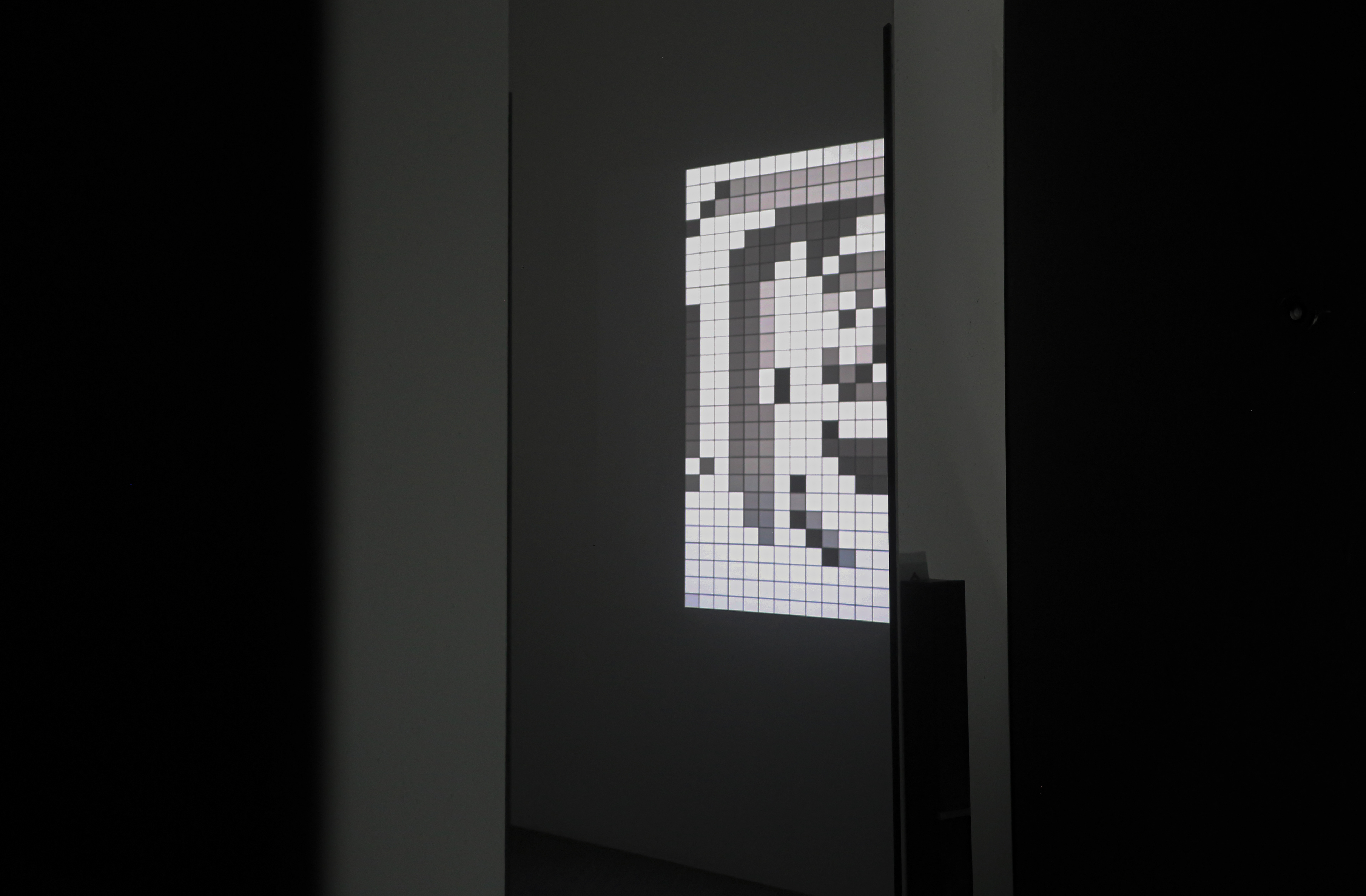 The ability to carefully listen and understand the interlocutor is one of the key social human qualities. Each of us is surrounded by a lot of content and information on different topics. This is a positive phenomenon and the fact that we can get an opinion from a person on the other side of the world is in itself amazing. However, do not forget that there are many points of view about the same event. Sometimes, when we meet with conventional wisdom, we withdraw into ourselves or even enter into a conflict based on disagreements. We refuse to accept the fact that there are many ways to look at the same thing. Misunderstanding, understatement, and confidence in the argumentation of their position hinder building a dialogue.

In the space of the INFODEMIA installation, a situation of a complex interaction between people is created,
in which the audience is forced to build a dialogue with a friend. Sound and visual space are inextricably linked. Being inside one of these rooms, the visitor involuntarily engages in a dialogue with the inhabitants of the adjacent space. Viewers are encouraged to pay attention to their environment and take an interest in the "world" of others.

The work places them in a new and incomprehensible environment, where every action has an impact on the adjacent space. Ultimately, none of the viewers will be able to fully experience the integrity of the installation. But each of them will have pieces of the "puzzle" from which they can make up a big picture.
This project has been made possible with the support of the cultural center ZILL, (Photo's by  Lena Narcisa)​​​​​​​.
Special thanks to Ilya Pereyaslavtsev and Michael Sapunov.